Can Patrick Mahomes and the Chiefs go on a run?
The NFL playoffs are here. After a grueling regular season, 8 teams remain and are vying for a chance to hoist the Lombardi trophy in February.  Will anyone beat Lamar Jackson and the Ravens? Who will come out of the NFC? So many questions on the horizon.
The NFL playoffs are far and away one of the most exciting times in the sports year, and this season is especially fun because it all seems very wide open. The Ravens are the current betting favorite to win it all, but the Chiefs and 49ers are right there.
After a long season of delivering y'all picks and winners week in and week out, the Complex Sports team is now ready to turn our focus to the playoffs. If you're wondering, Angel and I tied for first with records finishing at 158-97-1 after 17 weeks. Zion came in third and Adam held the title of the last place. All of that is behind us, though, and we're ready for some playoff action.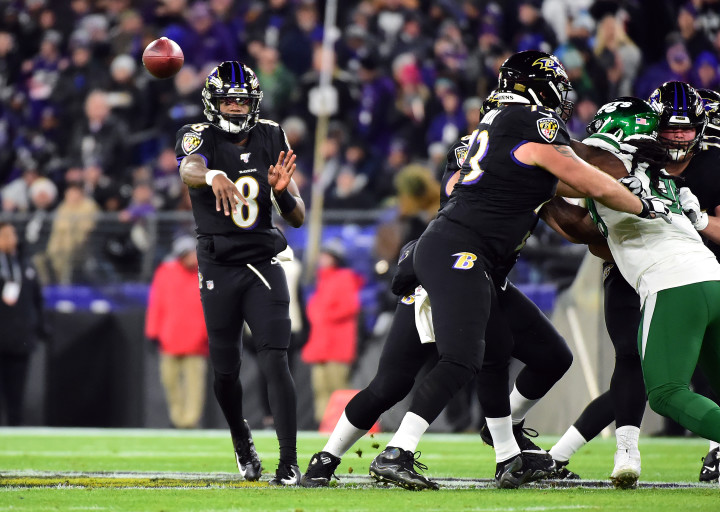 Not only are we giving you straight-up picks for the Divisional round games, but we have all of our picks ATS for your betting pleasure, as well. As a bonus, we also picked the upcoming National Championship game between LSU and Clemson. So sit back and get ready for some NFL playoff action, and be sure to hit us on Twitter and let us know just how bad you think the picks are.
Minnesota Vikings vs. San Fransisco 49ers (-7)
Chopz – 
ATS: I'll take the Vikings to lose by less than seven here. Jimmy G has never played in the playoffs and the Vikings defense is legit.
Straight Up: I'll take the Niners to win this one but it will be close.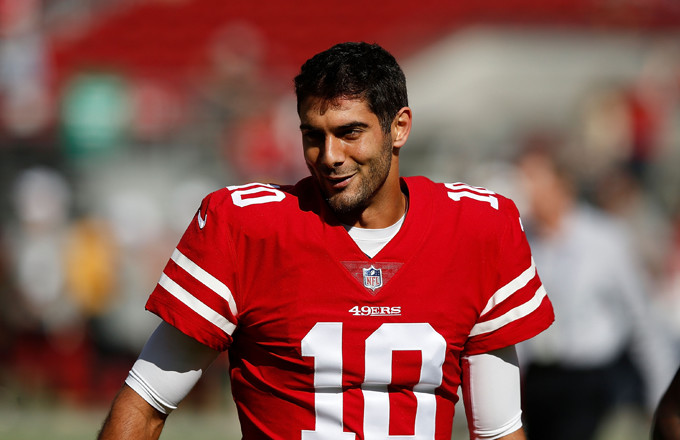 Adam – 
ATS: The spreads this week are ridiculously high for the best weekend of football all year long. Every team, in theory, is relatively evenly matched up against the other so take points. Let's not forget this will be Jimmy G's first postseason start.
Straight Up: Not bold enough to pick the Vikings here since Kirk Cousins basically had the game of his life last week. Is he going to make those throws again in all the key spots? Not buying it. Niners.
Zion – 
ATS: Don't care.
Straight Up: Niners defense will be ready for Kirk. Richard Sherman picks him off. Niners win
Angel – 
ATS: This is gonna be a close game, so give me the Vikings +7. I learned my lesson from last week.
Straight Up: Niners are 7-1 after a playoff bye, historically. I'll take San Fran to play in the Championship game.
Tennessee Titans vs. Baltimore Ravens (-9)
Chopz – 
ATS: Man, I don't like taking so many underdogs, but give me the Titans and the points here. I think this will be a slugfest.
Straight Up: Ravens win, but by less than nine points.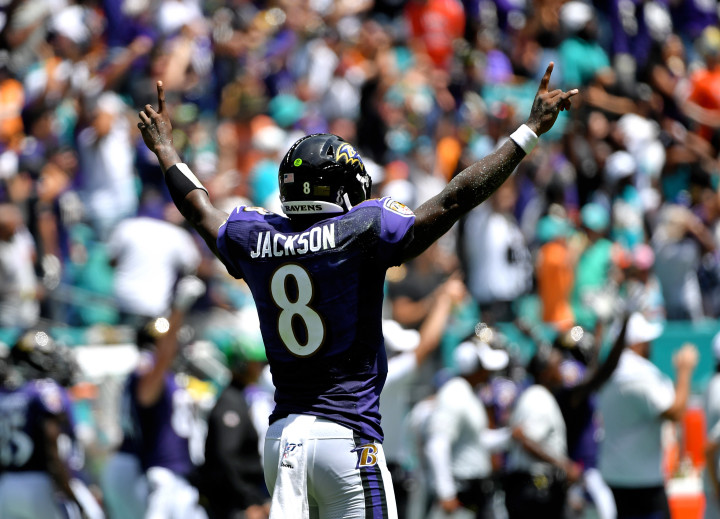 Adam – 
ATS: Give me the points.
Straight Up: Old school matchup between two teams that excel at running the ball means it'll be close, but have to roll with the dynamic future NFL MVP in this one.
Zion – 
ATS: Don't Care.
Straight Up: Lamar Jackson gets his first playoff W.
Angel –
ATS: Titans +9
Straight Up: Ravens move on in what will probably be the best game of the weekend.
Houston Texans vs. Kansas City Chiefs (-9.5)
Chopz – 
ATS: Here we go again, man. Sike, give me the Chiefs to cover the rather large spread. I think they roll by 14 in this one.
Straight Up: Chiefs.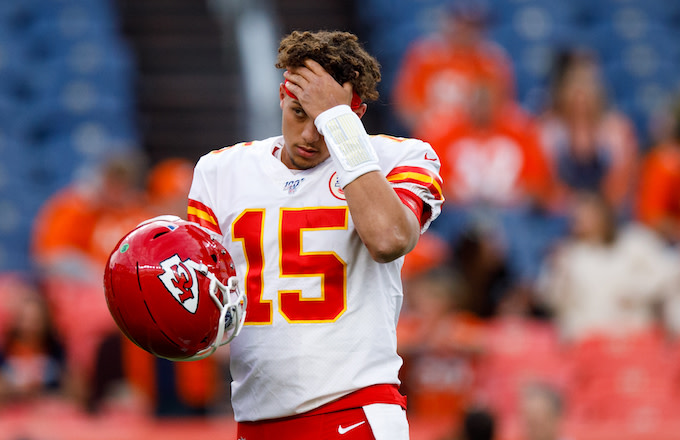 Adam – 
ATS: You already know. Deshaun Watson as a road underdog usually covers. Texans are 5-2-1 ATS in their last 8 road games while the Chiefs are 1-5 ATS in their last six playoff games.
Straight Up: Fuck it. Give me the Texans. Chiefs get picked off.
Zion – 
ATS: Still don't care
Straight Up: chiefs.
Angel –
ATS: Chiefs cover and win this pretty easily.
Straight Up: Kansas City.
Seattle Seahawks vs. Green Bay Packers (-4)
Chopz – 
ATS: I'll go with the road Seahawks giving four points here.
Straight Up: Seattle gets the upset on the road.
Adam – 
ATS: Take. The. Points. Packers aren't special. Seahawks play nothing but close games.
Straight Up: Rolling with Seattle. Does Green Bay scare anybody? It shouldn't.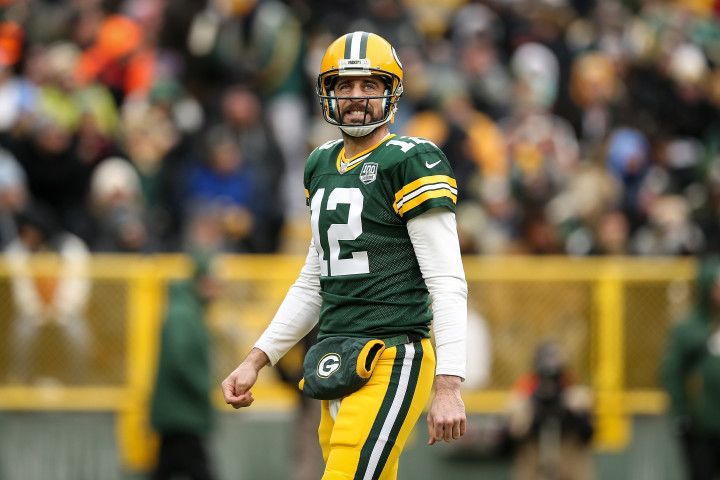 Zion – 
ATS: I don't care. I don't.
Straight Up: This is a tough one but I need Russ vs. Lamar in the Super Bowl. Seahawks.
Angel – 
ATS: Hawks +4 because my gut is telling me they might win.
Straight Up: Packers because Aaron Rodgers is at home with something to prove. Green Bay in a close one.
Clemson vs. LSU (-6)
Chopz – 
ATS: This is tough, but I'm rolling with Joe Burrow and LSU to cover and all that.
Straight Up: Geaux Tigers.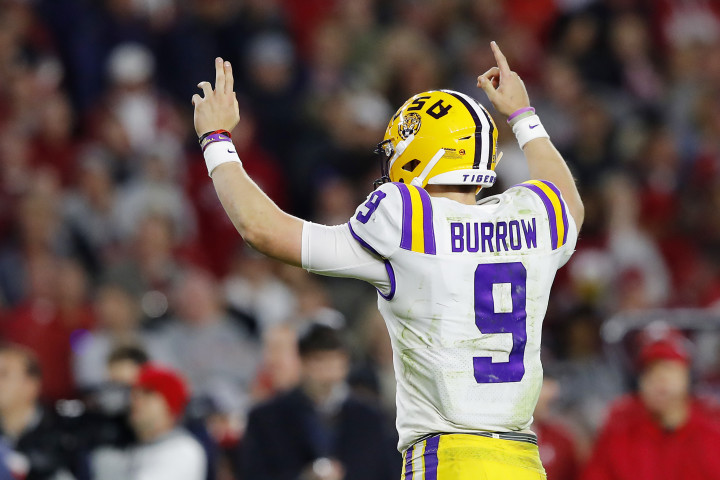 Adam – 
ATS: The whole "nobody respects us" mantra Dabo Swinney has been preaching for months deserves all the eyerolls. Clemson's a damn good team. Anybody who's been watching college football knows that. LSU might be better. But every time Clemson's been an underdog in the national title game against an SEC juggernaut all they've done is cover—and win outright. I've cashed in big time twice taking Clemson in this spot. Monday will be the third time.
Straight Up: Clemson don't fail me now.
Zion – 
ATS: Really don't care.
Straight Up: I've been saying I have a weird feeling about Clemson but I'll pick Burrow and the boys here.
Angel – 
ATS: Clemons +6
Straight Up: The LSU Tigers are the best team in college football.