The Board of Control for Cricket in India awaits the government's clearance.
The Indian Premier League, the world's richest cricket tournament, will be held in the UAE from September if India's government gives approval, the IPL chairman told AFP on Tuesday.
The postponement of the Twenty20 World Cup until 2021 because of the coronavirus has opened the way for the suspended IPL to go ahead after multiple delays as the pandemic spread this year.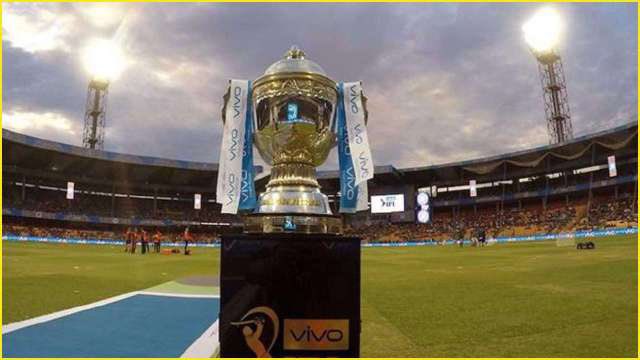 The Board of Control for Cricket in India now wants to hold the tournament, which draws top cricket stars from around the world, from September until early November.
The suspense over the T20 World Cup in Australia, originally scheduled in October-November, was eventually lifted when the ICC formally postponed the showpiece for a later date (either in 2021 or 2022) due to the coronavirus pandemic.
The Board of Cricket in Control for India (BCCI), which had been doing the groundwork for staging their biggest money-spinner, is expected to get down to business in right earnest to now make the tournament happen in the tentative time slot between September 26 and November 7.
It will be held in the UAE but first, the board will seek permission from the Indian government to stage it there," IPL chairman Brijesh Patel said. He added that the exact dates would be decided by the IPL's governing council in a meeting next week. "But we are looking at September-October and a bit of November for the event to take place."
https://twitter.com/Vivo_IPLT20/status/1284454096746020864
The BCCI had to wait until the International Cricket Council formally postponed the World Cup on Monday before announcing its new plan. The IPL has been held outside India twice before, in years that it clashed with national elections. South Africa hosted the 2009 event and part of it was held in the UAE in 2014.
The report says that while the broadcast partners want IPL 2020 to be extended till Diwali in order to boost advertising revenues, BCCI remains firm on ending the tournament by the first week of November to ensure the Indian team has enough time for the scheduled Test series against Australia which starts on December 3.
The IPL 2020 edition was scheduled to commence from March 29 this year, but it had to be postponed indefinitely due to the coronavirus pandemic.