Anderson is England's top wicket-taker, but that doesn't mean he's the best.
Having played the game for more than 130 years now, England is the oldest cricketing nation in the world Over the course of their rich cricketing history, they have produced some of the finest cricketers. Among those greats, many have been fast bowlers.
Here are five of the best fast bowlers to have played for England. Quite a few towering figures such as Frank Tyson and Harold Larwood could not make the cut. However, it is not a slight on their abilities but rather a reflection of the sheer riches of fast bowling talent that England has produced throughout their cricketing history.
5) Stuart Broad:
When he eventually finishes his Test career, Stuart Broad will go down in cricket history as one of England's greatest fast bowlers. In a career that has spanned ten years thus far, he has been the team's work-horse across all conditions.
However, Broad's bowling is not only about relentless intensity. In addition to that, he also has the ability to extracting swing in helpful conditions and his innate gift of finding seam movement on almost any pitch.
In 112 Test matches so far, he has picked up 393 wickets at an average of 29.23 and is currently second in the all-time list of highest wicket-takers for England. In the shorter formats of the game, he has picked up 178 wickets in 121 ODIs and 65 wickets in 56 T20Is.
4) Bob Willis:
Bob Willis was England's strike-force of the 1970s and early 1980s. He played 90 Tests and picked up 325 wickets at an average of 25.20. In addition to that, he also played 64 ODIs with a considerable amount of success.
Willis was 6 feet 6 inches tall and his long sprint to the crease generated a lot of paces. He could cut the ball, swing it and had the ability to bowl a stinging bouncer whenever he wanted. Willis was also the architect of many famous victories and one of his most notable performances came in the Ashes in 1981. Defending just 130, he took 8-43 in 15.1 overs to raze Australia for 111 in the fourth innings at Headingley.
3) Sir Ian Botham:
Renowned for being one of the greatest all-rounders to have ever played the game, former England star Sir Ian Botham could have played the game as a bowler alone. He was a swing and seam bowler par excellence. Botham first played for England in 1977 and continued to play for them till 1992.
During the course of his career, he picked up 383 wickets in 102 Test matches. He was England's leading Test wicket-taker for many years before his record was eventually broken by James Anderson. Botham averaged 28.44 and had a strike rate of around 57. He also played 116 one-dayers in which he snared 145 wickets at an average of 28.54.
2) James Anderson:
Without any shred of doubt, James Anderson is one of the greatest swing bowlers to have ever played the game. While Anderson might primarily be a swing bowler, he used to be quite quick in the early part of his career.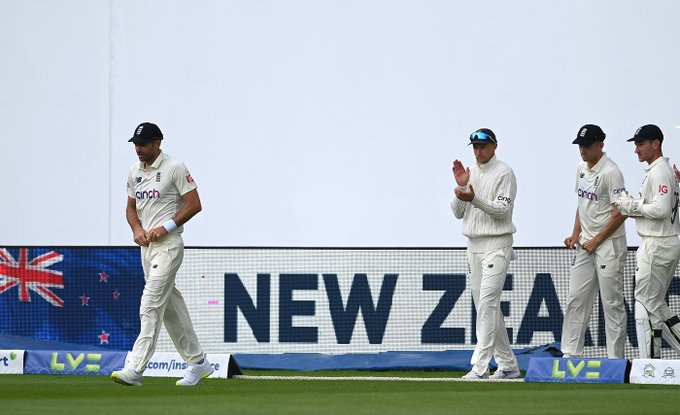 With 518 wickets, he is the highest wicket-taker in the history of England cricket. An average of 27.35 and strike rate of 56 is a vindication of his prowess with the red ball. In ODIs, he has played 194 matches and picked up 269 wickets at an average of 29.22 and economy-rate of 4.92.
1) Fred Trueman:
Even though many have come before and after him, Fred Trueman remains the greatest fast bowler produced by England. Armed with an orthodox approach to the crease, he was easy on the eye and could bowl rapidly. On top of that, the Yorkshireman also had the ability to move the ball to make life doubly difficult for even accomplished batsmen.
He was also the first bowler to reach the 300 wicket landmark. It has often been said that had he not been out of the side for disciplinary problems at some points, then he could have reached 400 wickets as well. Trueman's most important attribute was probably his gift of sniffing out the weakness in an opposition batsman in quick time. His exploits in 67 Tests between 1952 and 1965 made him the most feared fast bowler of his generation.
Here are Some Bowlers that were in the discussion and warrant honorable mention status:
Sydney Barnes, Harold Larwood, Fred Trueman, Hedley Verity, Sir Alec Bedser, Jim Laker, Derek Underwood, Brian Statham, John Snow, Darren Gough