The Golden State plays host to five (5) Major league baseball teams.
With a population approx. 30 million, California contains 1/10th of us's population and 1/6th of the baseball teams. These teams hail from three main cities/areas: San Diego (Padres), LA (Angels and Dodgers [curse them]), and San Francisco (Giants and Athletics).
I believe the only other city to have two teams in NY. (Mets and Yankees). It seems like large cities draw teams in, and California has many large cities and lots of people. More sports check out the Popular Sports In Latin America
There are many professional sports teams based in California, participating in sports such as baseball, American football, soccer, basketball, hockey, ice hockey, lacrosse, and ultimate frisbee.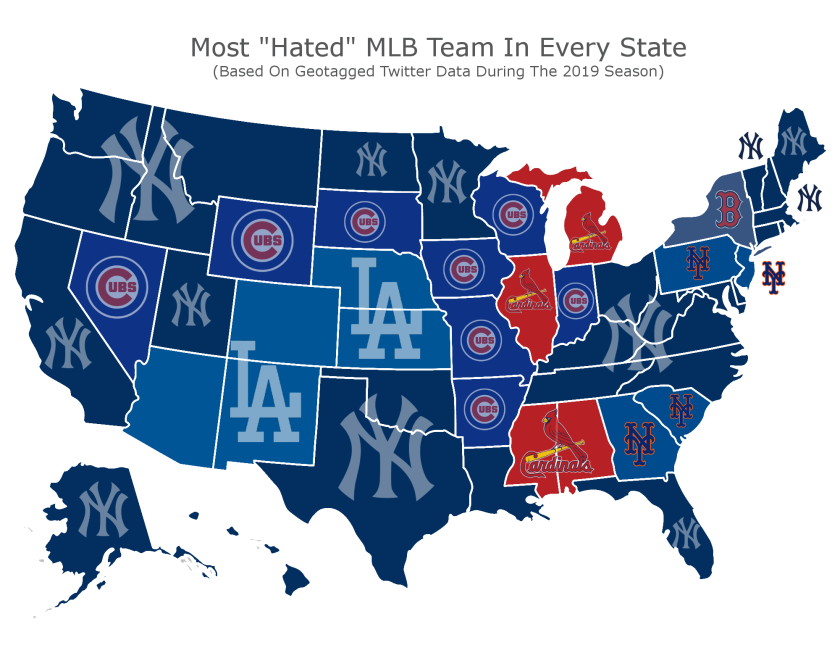 California has 5 Major League Baseball teams.
– Los Angeles Angels
– Los Angeles Dodgers
– Oakland A's
– San Diego Padres
– San Francisco Giants
Here is the Full Information of The MLB teams belongs to which State!
MLB Team(s)
Arizona – Arizona Diamondbacks
California:
Los Angeles Angels
Los Angeles Dodgers
Oakland A's
San Diego Padres
San Francisco Giants
Colorado – Colorado Rockies
Florida:
Miami Marlins
Tampa Bay Rays
Georgia – Atlanta Braves
Illinois:
Chicago Cubs
Chicago White Sox
Maryland – Baltimore Orioles
Massachusetts – Boston Red Sox
Michigan -Detroit Tigers
Minnesota – Minnesota Twins
Missouri:
Kansas City Royals
St. Louis Cardinals
New York:
New York Mets
New York Yankees
Ohio:
Cleveland Indians
Cincinnati Reds
Pennsylvania:
Philadelphia Phillies
Pittsburgh Pirates
Texas:
Houston Astros
Texas Rangers
Washington – Seattle Mariners
Wisconsin – Milwaukee Brewers
Washington DC – Washington Nationals