Despite goals from Guro Reiten and Maren Mjelde, Chelsea Women began their pre-season campaign with a frustrating 5-2 loss to Montpellier in the Women's French Cup on a blistering hot evening in the south of France.
The Blues came up against a fitter and sharper opponent who were dominant throughout the contest, particularly in the first half as Montpellier scored four goals.
Our latest signing, Guro Reiten, registered her first goal in a Chelsea shirt and her Norwegian team-mate, Maren Mjelde, converted wonderfully from the penalty spot in the closing moments of the game. However, the two goals were not enough to compete with a ruthless Montpellier today.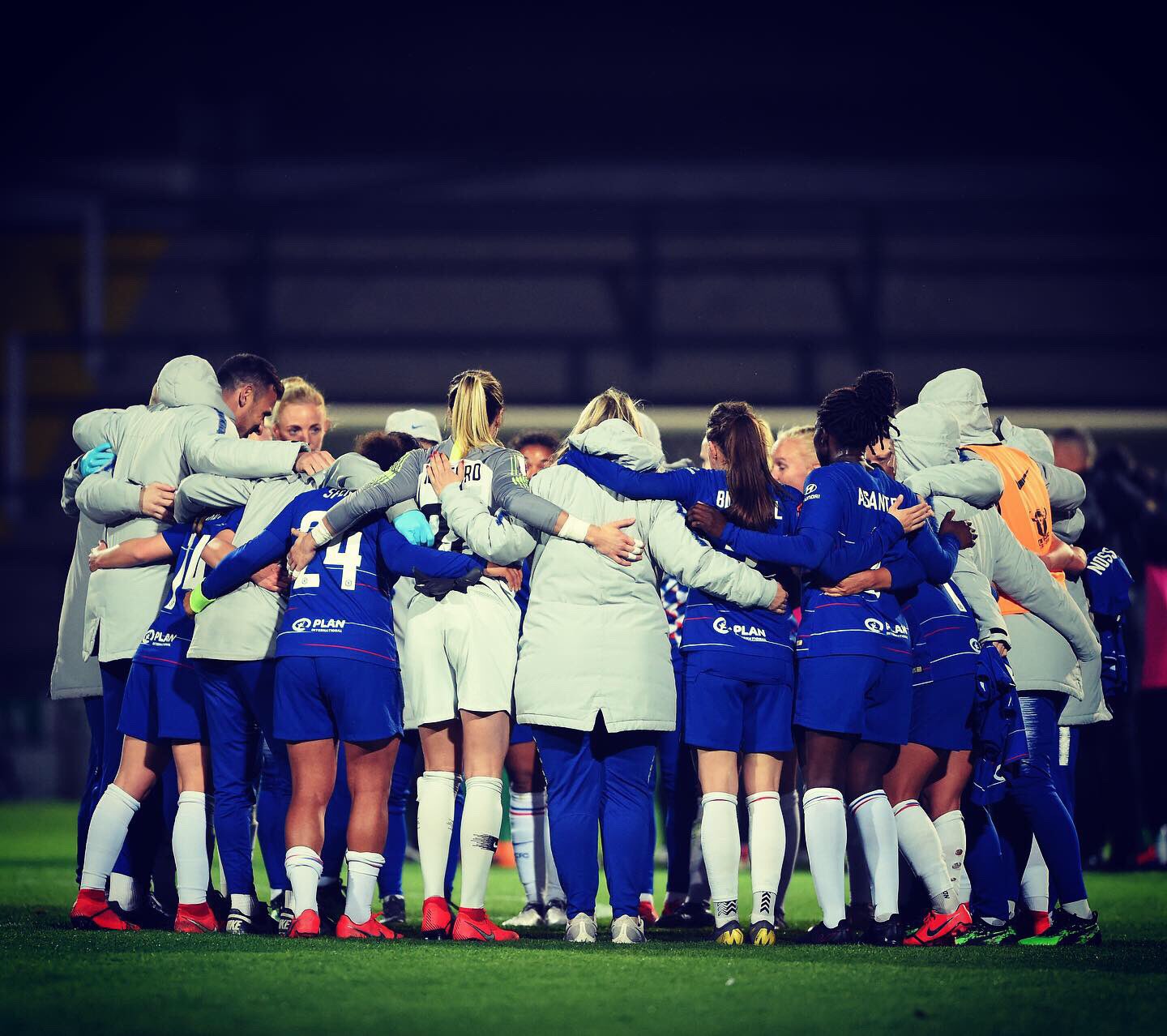 Emma Hayes' squad traveled across the channel on Monday for our first pre-season tour. We had been invited to take part in the Women's French Cup, a friendly pre-season tournament between Chelsea, Montpellier, Paris Saint-Germain, and Bayern Munich.
The Blues have played Montpellier twice previously. The first occasion was a friendly in last years pre-season, which ended in a narrow 3-2 defeat and the second meet was at the quarter-final stage of the Women's Champions League in the 2017/18 campaign.
Hayes started with Anita Asante and Maria Thorisdottir as the center-back pairing, with Deanna Cooper and Jess Carter stationed at full-back in front of Ann-Katrin Berger in goal.
Drew Spence was today's captain in midfield alongside Sophie Ingle, Ji So-Yun and Reiten, Adelina Engman and Bethany England were the attacking duos.
Montpellier opened the scoring four minutes into the match when Sandie Toletti made a clever run in between Maria Thorisdottir and Deanna Cooper. And the French midfielder calmly finished her effort into the bottom corner.
Their lead was doubled shortly after as our defense got split open again, and this time Sarah Puntigam found joy and rounded the onrushing Berger.
The Austrian earnt herself a brace seven minutes later when a corner got whipped into the middle of the box, and the Chelsea players failed to clear the ball which enabled Puntigam to tap in from close range.
https://twitter.com/ChelseaFCW/status/1159082792120180737
Ji So-Yun, who had been pulling the strings in the heart of midfield threaded the ball through to the no.11, who composed herself to slot underneath Cindy Perrault in the French goal.
Despite the defeat, the players moved one step closer to peak fitness after putting in a big shift against top-quality opposition this evening.
We will next be in action on Thursday when we face either Paris Saint-Germain or Bayern Munich at the same venue, Stade Michel Bendichou.
Chelsea (4-4-2) Berger; Carter, Asante, Thorisdottir (Bright 60), Cooper (Eriksson 60), Ingle, Spence © (Flemming 60), Ji (Mjelde 60), Reiten (Kirby 60), Engman, England (Bachmann 60).