As the NBA was desperate for a new face to represent a diversifying league without Michael Jordan in his prime, Bryant did more than any other U.S. player to fill that void.
During his two-decade NBA career, Kobe Bryant evolved into far more than an exceptional basketball player. Bryant, who died in a helicopter crash Sunday near Los Angeles, became a crucial conduit for the league as it moved swiftly to expand its empire into an international enterprise.
Raised in Italy for seven years of his childhood, Bryant was fluent in Italian and was an ideal draw for a league that, ever since David Stern took over as commissioner in 1984, had seen basketball as a global game. Bryant's stature as an international celebrity, honed by both the NBA and Nike, crystallized during the opening ceremony of the 2008 Olympics in Beijing. There, Bryant was swarmed by other athletes asking for autographs and photographs on the infield of the Olympic stadium with a man who was considered one of the world's greatest basketball players.
When Bryant entered the NBA in 1996, his experience of growing up partly abroad was a rarity in the league. This was the era before the stars Yao Ming of China and Dirk Nowitzki of Germany had made their marks. But Bryant's rise also coincided with the introduction of critical new technology, Adam Silver, Stern's successor as league commissioner, said in an interview Monday.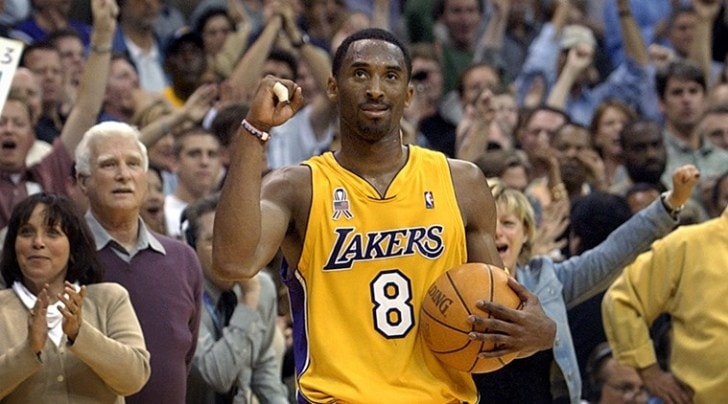 The NBA was just beginning to capitalize on the power of digital video and to beam its games into the homes of budding fans around the world. Today, foreign-born stars like Giannis Antetokounmpo and Joel Embiid are rapidly becoming the norm.
"Kobe came of age almost at the exact moment that we became a digital league. I believe we launched NBA.com the year before Kobe came into the league," Silver said. "And Kobe embraced all things digital. In China, he realized he could be virtually present around the world by providing content to websites. He saw an opportunity to make himself universal."
"Italy is my home," Bryant once told an Italian-language sports outlet, Gazzetta Dello Sport. "It's where my dream of playing in the NBA started. This is where I learned the fundamentals."
Shooting, passing, and moving without the ball, he added, were all "things that when I came back to America the players my age didn't know how to do because they were only thinking about jumping and dunking."
https://twitter.com/eyitayojay/status/1222049808573194240
"When you are an international player and you stay up till 4 a.m. to watch your idol play, you develop a special connection," Zuretti said in a phone call from Italy. "Kobe had been super relevant for people in Los Angeles. But for a generation of international players, he was the winner and idol."
"Kobe saw how big the NBA was becoming in China," Silver said. "I think Kobe recognized that he was a product of his time."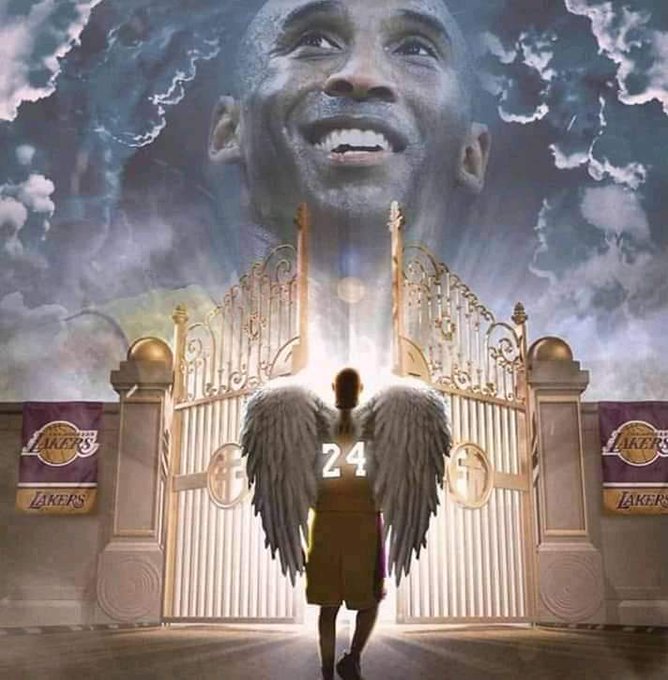 By then, Bryant had already become a frequent visitor to the country for basketball camps and promotional stops. He stayed popular in China through commercials, like one for Sprite in 2011 with the Taiwanese pop star Jay Chou. After Stephen Curry, the star of the Golden State Warriors unseated Bryant in Chinese jersey sales in 2017, Rick Welts, a Warriors team executive, told USA Today that Curry had done it using the "Kobe Bryant playbook."
Nike accelerated its expansion in the Chinese market in the 2000s, and Bryant became its most visible face when he started a partnership with the company in 2003. China has been Nike's biggest market outside of the United States for several years.
https://twitter.com/FOXSportsAsia/status/1222099496902938624
Cui Tiankai, the Chinese ambassador to the United States, released a statement on Twitter on Monday that nodded to Bryant's reach in China. "Saddened by the tragic loss of #KobeBryant," he said. "An inspiration for many and a legend of his generation, he will always be remembered for his contribution to the world of sport and to #ChinaUS people-to-people exchanges. My deepest condolences to his family and other victims."
https://twitter.com/LoliyElio041118/status/1222093596410683399
After decades of the NBA conducting outreach to China and courting fans (with an assist from Bryant), the Chinese state broadcasting channel pulled the league's games. Relations have yet to formally thaw.
Bryant was also popular in the Philippines, where he made several visits. Basketball is followed with an almost religious fervor there, dating back to the late 1800s. On Monday, a reporter for ESPN posted a photo on Twitter showing a famed basketball court in Manila, known as "The Tenement," being painted over with an image of Bryant and his daughter Gianna, who also died in the crash.
In the city of Valenzuela, just hours before Bryant's death, a Kobe Bryant-inspired basketball court was inaugurated called "House of Kobe," and it has become a memorial site for Bryant filled with flowers and notes from fans.
Silver said there was "something very universal" about Bryant. It may have been his willingness to embrace technology and his European background, but there was also Bryant's relentless competitiveness.